I grew up in the Arkansas Delta in the stores of my grandparents Eugene H. Lee and Gam Len Lee, as well as my own father Ronald Lee in Dumas. I spent many a summer visiting the Mississippi Delta in the stores of my aunts and uncles. A special shout out to Clara and Richard Lee in Lula and Louise and Jimmy Gee in Sumner for helping to raise me as their own.
Gung Hay Fat Choy! Happy Lunar New Year!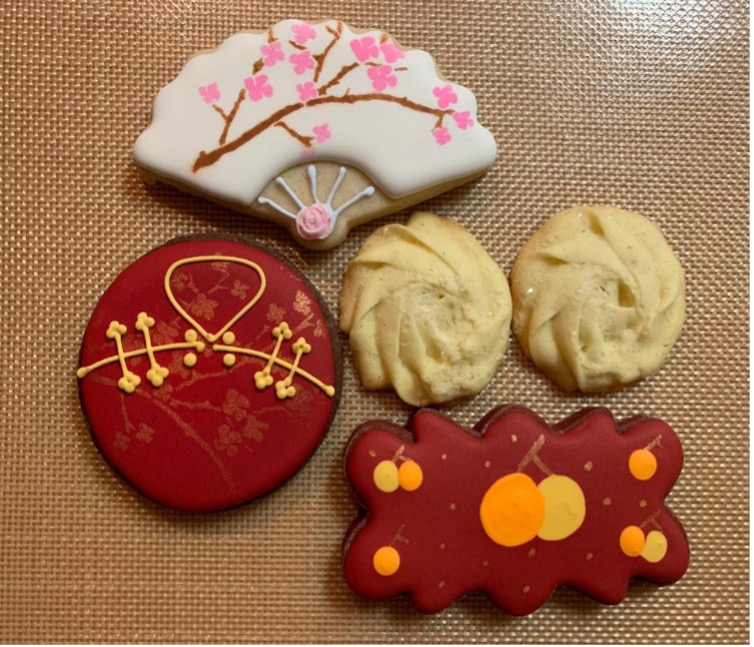 I have to confess that this is my favorite celebration by far. This is the time of year that I connect with the living and the ones already passed. I take stock, reflect and COOK! The kitchen has always been a safe place for me. Growing up in our family stores and working most of the hours in a day, the kitchen in the back was the one place which felt like a home. Even though most of us did not have time to eattogether on aregular work day, Styrofoam cups of food delivered to the ones checking out was always appreciated. Now that most of the family has scattered and we don't all eat from the kitchen in the back of the store, more effort is required to stay connected through food.
I started learning to decorate cookies for Chinese New Year as a way to begin a remote celebration (Thank you YouTube and Cookielicious NZ). These last few years have left a lot of us isolated and interrupted our social networks like nothing we have seen. The cookie boxes I prepare have some designs that are near and dear to my heart. I even include a butter cookie recipe which reminds me of the Danish cookies we gave out to our customers during the holidays. My hope is always that the recipient will receive their cookies in the spirit in which they were prepared – love?.
And if you are not too old like me and if someone says "Gung Hay Fat Choy" to you, go ahead and come back with "Hong Bao Na Loi" which means Red Envelope Please!